Privacy-first Approach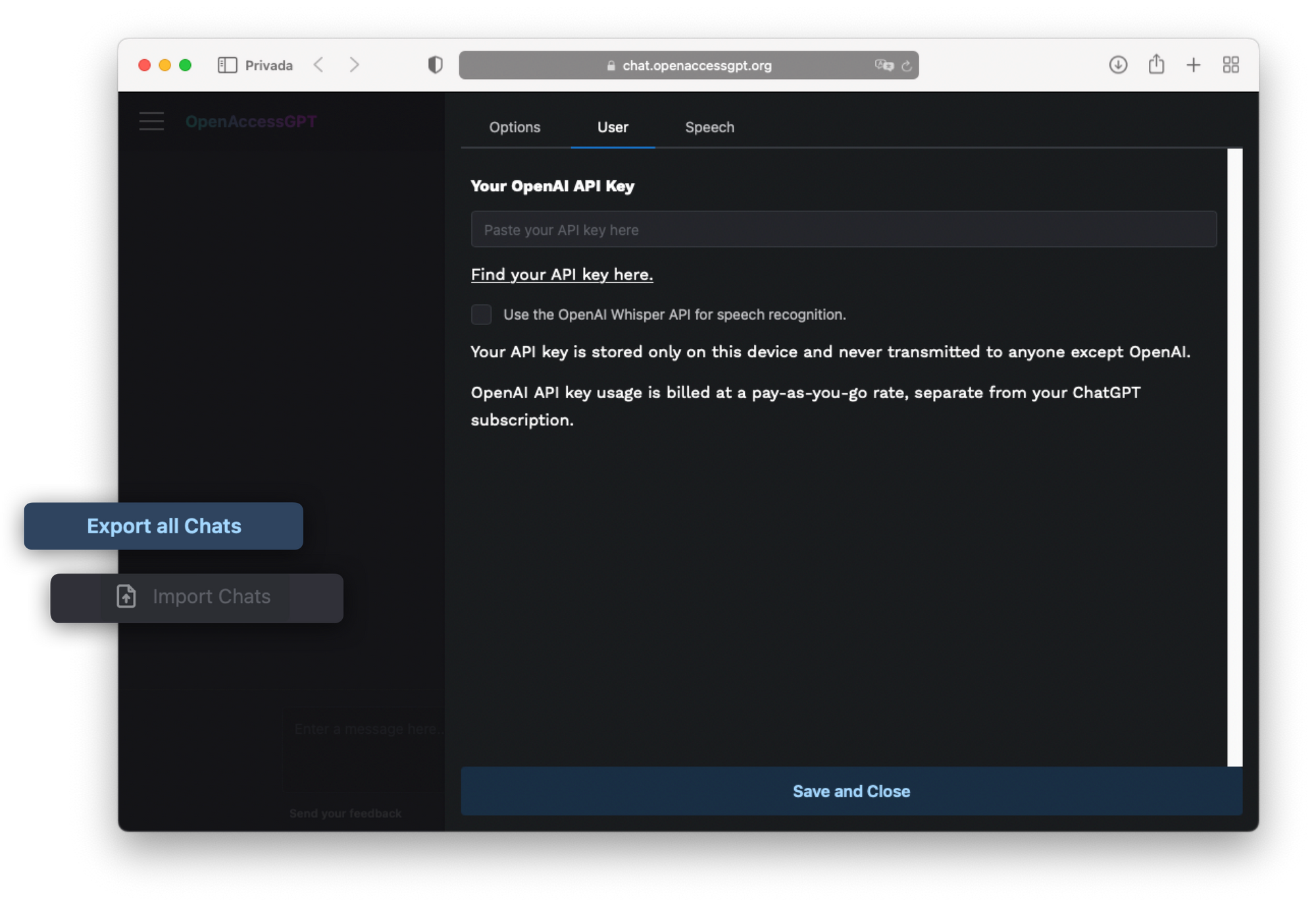 OpenAccessGPT is designed with a focus on data privacy in our open-source project. Our application is engineered to help protect your conversations, including your OpenAI API key, without relying on external servers to process any information before sending it to OpenAI's servers.
We achieve this by storing all conversations generated through the OpenAccessGPT chat interface, as well as your OpenAI API key, locally on your browser. Furthermore, you can export your chat history as a JSON file, which can be processed by other apps or used to restore your chat history in a new browser or another computer. The imported data will always be stored locally on your browser's storage, ensuring that your chat data remains primarily in your possession.
OpenAI, when accessed through their API, stores your data for only 30 days, after which it is deleted and not used to train OpenAI models. This privacy-conscious design, combined with the ability to export and import chat history, aims to provide individuals and businesses the opportunity to benefit from AI-driven communication while maintaining a reasonable level of confidence in the protection of their sensitive information and retaining control over their chat data.
💡
As an open-source project,
we solicit and welcome the community to help us continuously improve our privacy approach
and contribute to the development of a more secure and transparent AI chat platform. We hope you'll join our
Discord server
to help us improve, give us feedback and contribute to the project.